Our vision is to see successful families built on the absolutes of God's Word. We believe that you, as parents, have one of the most important, challenging, and also rewarding jobs.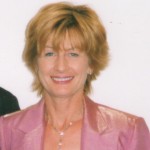 Janine's Testimony:
When our children were young I taught them many, many Scripture verses to music. I would ask God to give me a tune and He did. Our children learnt at least 300 Verses in music. The promise God gave me was in Isaiah 54.13. "And all thy children shall be taught of the Lord and great shall be the peace of thy children."

When my sister, Merrilyn Billing began to record these verses in song, she called the C.Ds. 'Children Arise'. However the 'Songs' were much more than just songs. They were God's Word in music and they had an amazing effect on our children as we sang them, meditated on the words each week, and began to put them into practice. As a parent I based my teaching of these verses on the Scripture in James 1.22, "Do not merely listen to the Word and so deceive yourselves. Do what it says."

Throughout the children's childhood and well into their teens both Paul and I were encouraging our children to put into practice the current verse we were learning. We began to do life 'God's Way' and I knew there was another half of 'Children Arise' that needed to be shared so other parents could experience the adventure we were experiencing. The other half was 'the stories behind the Songs' and as I wrote these stories I decided to call this book 'Parents Arise.'

Why did I want other parents to experience this adventure of teaching, singing and putting Scripture into practice? Because it worked!! Our home became a peaceful home. Our children missed those rebellious teenage years that parents dread, and instead we experienced teenage years with our children that were fun, rewarding and full of team work and communication between us all. Our teenagers became a part of a Youth Group we ran in our home over 14 years and became leaders (not followers) with a strong love for God and a huge love for God's Word. Our children influenced many other young people towards God during those years, and now as adults they are each teaching and training their own children in God's Ways.

So the book has recently been published. The other half of the set of tools I pictured parents could use to help them in their desire to bring up their children as godly young people."
To offer more help to parents, we have also produced a course 'Parents Arise – Raising Children God's Way.' This course is conducted over six weeks (or over a weekend) and has a Manual to accompany it. Some of the information is taken from my book 'Parents Arise' but there is so much more help for parents included as extra teaching and training. The course includes a short interview with two of our children (now adults) as they discuss the effects this teaching has had in their lives. In many ways the teaching is straight from 'our home to yours.' We have personally taught this course to many other young parents over the last few years but are now thrilled to be able to market it as a D.V.D set for parents in other places and even in other countries.
With the recent production of the course for parents we now have a full set of products that any parent or teacher can take and use in the godly training of their children.
Our dream is that parents everywhere will begin to use these tools and reap the rewards of the work they put into their children in this way. We can honestly say that it has been worth the time we have spent training our children and our heart is to see that same peace and joy and godly strength of character become a part of Christian families every where.
May God bless you as you take up the challenge.